LED Lighting for the Next Wave of Electric Cars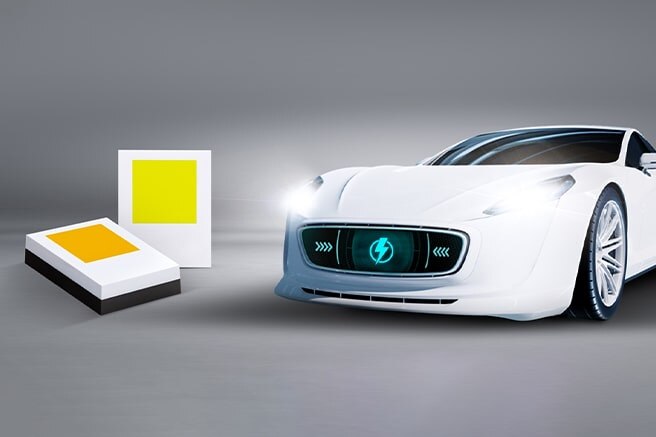 The electric car market is growing dramatically due to environmental regulations and developments in battery technology.
The electric car market is growing dramatically due to environmental regulations and developments in battery technology. According to Deloitte Consulting, the electric car market will grow by an astonishing 29% over the next ten years. With this trend, the interest in the evolution of LEDs used in headlights, which are often considered 'the eyes of a vehicle,' is also increasing.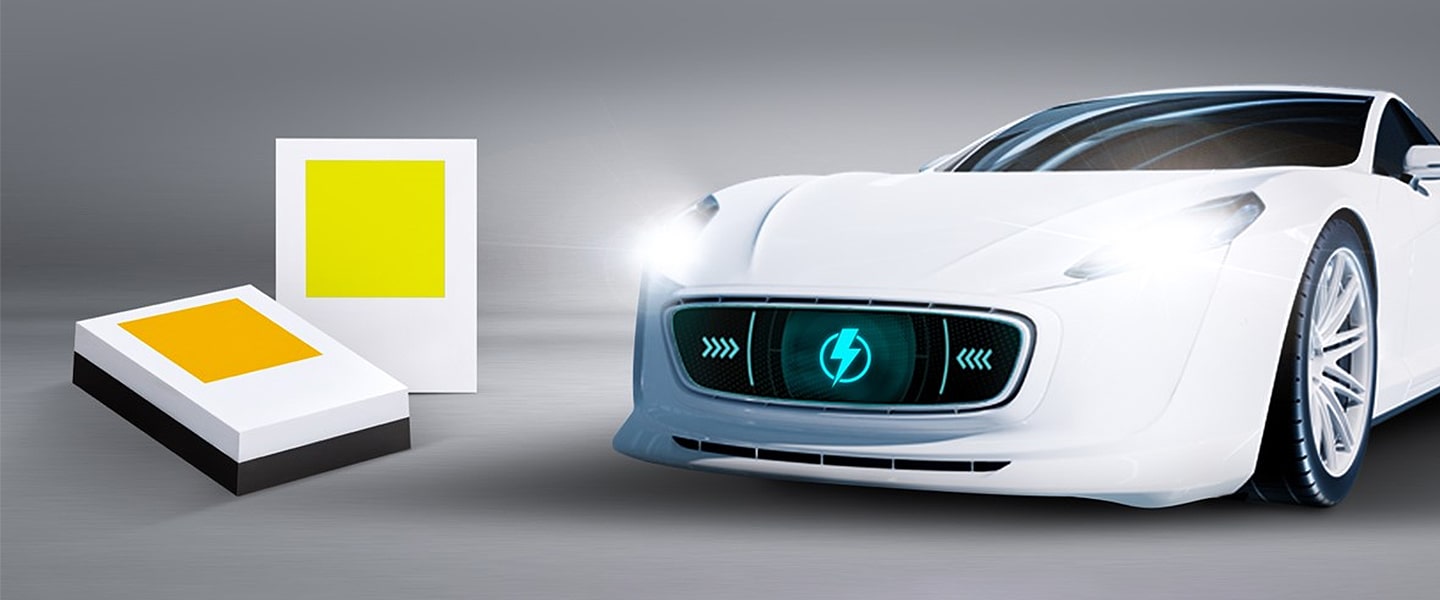 Lower power consumption, longer battery life! Automotive LED solution 'C-Series 3rd Generation'
Because battery efficiency is a crucial element in electric car performance, efforts to reduce battery consumption in LED headlamps are also being made. As an LED component solution provider, Samsung Electronics has introduced six types of C-Series Third Generation LEDs with industry-leading efficiency for headlamps.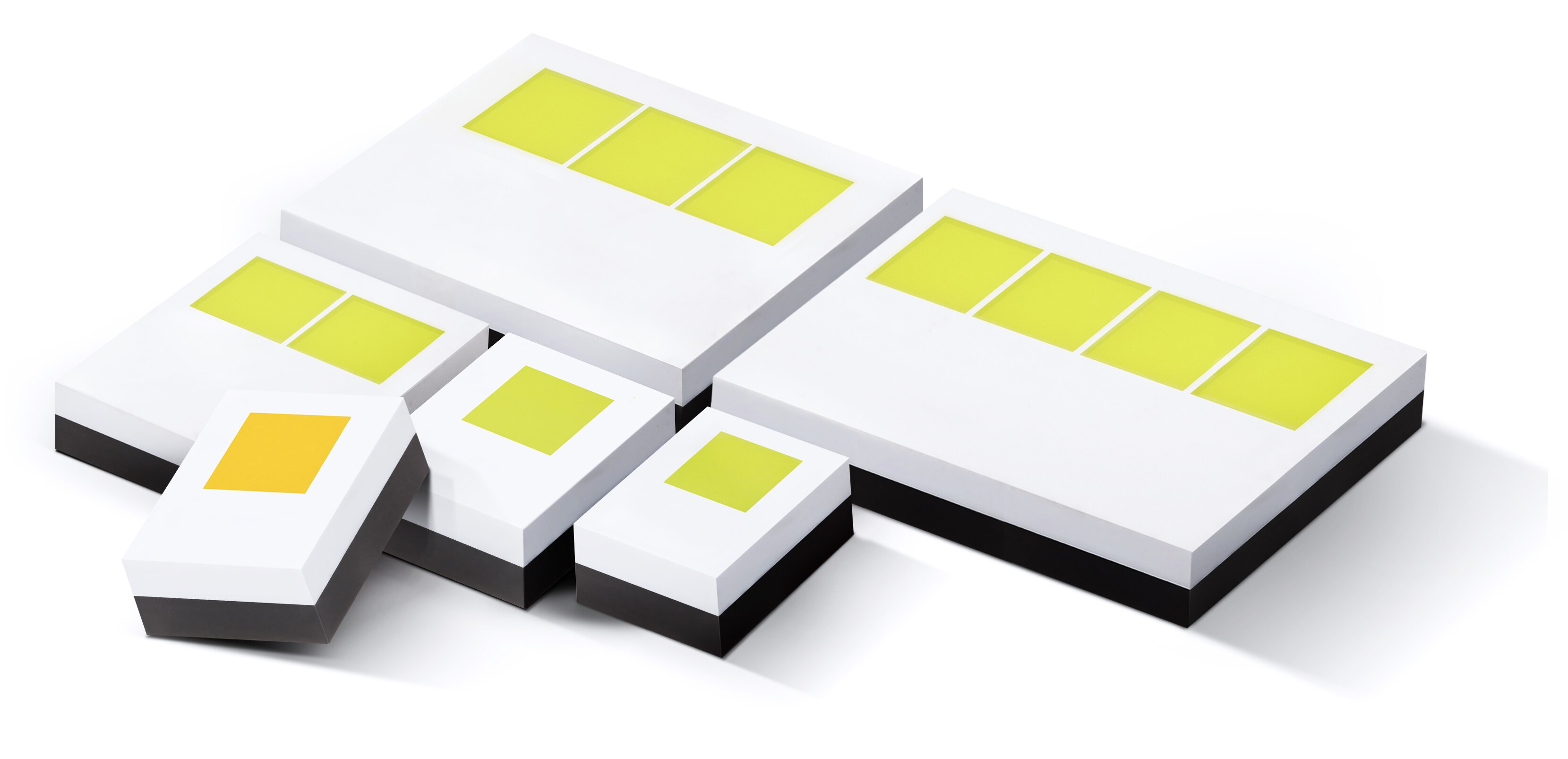 The new 'C-Series Gen3' is an LED solution has maximized light efficiency based on high lumen and brightness, making it fit for today's electric car trends. The solution is offered in a line-up of five white package options (1,3,6,9,12W) and one amber package option (3W).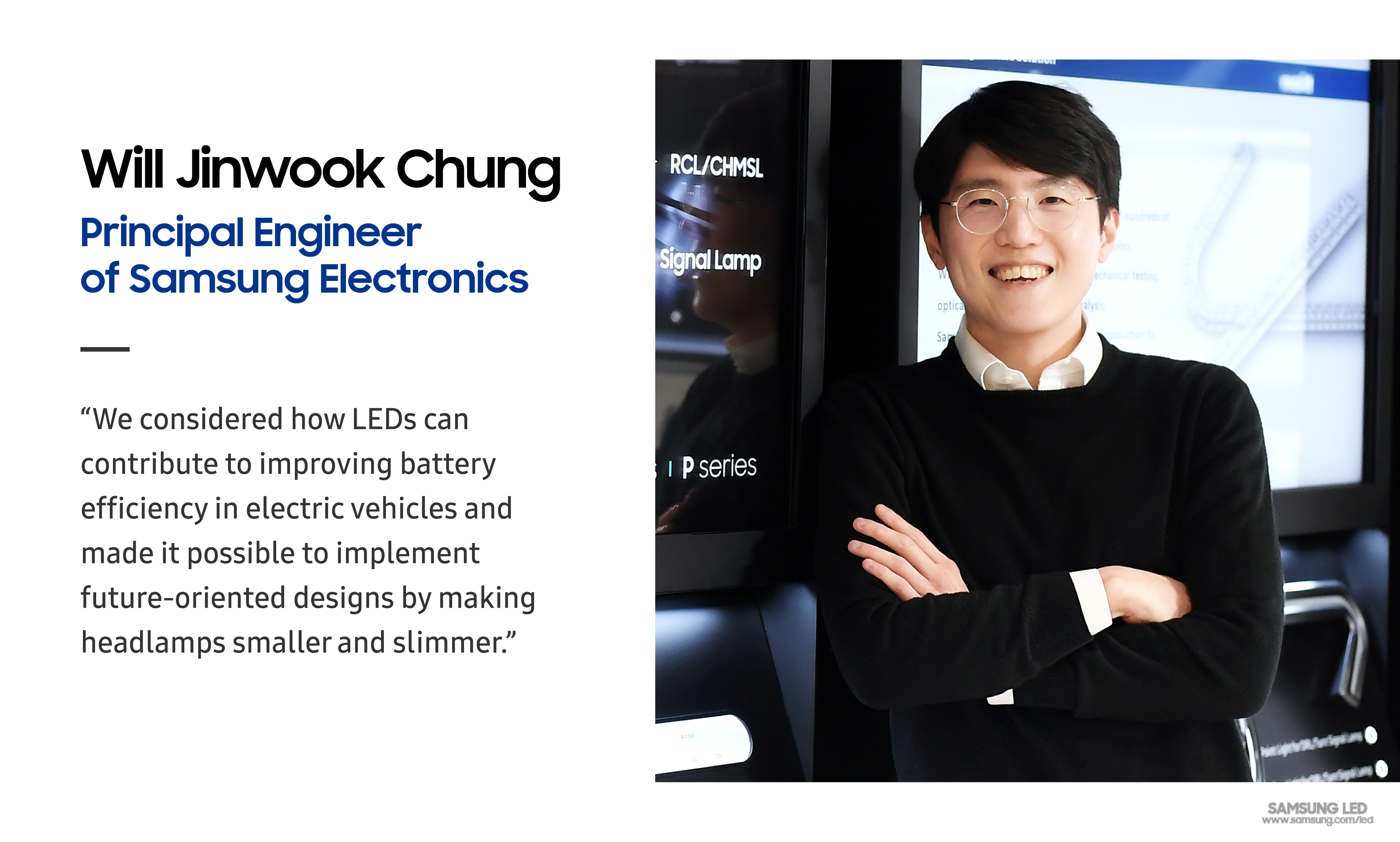 Will Jinwook Chung, a principal engineer of LED Business Team at Samsung Electronics introduced the C-Series Gen3 by commenting, "Personal computers and smartphones led the third industrial revolution and transformed our lives. Now it seems that electric cars, along with DNA (Data, Network, AI) of the fourth industrial revolution, will lead mobility innovation. The most important performance indicator for electric cars is 'battery efficiency,' which is the mileage an electric car can achieve with a one-time battery charge. So, we deliberated how to enhance battery efficiency with LEDs. Another important factor is 'future-oriented design.' We wanted our product to maintain a level of performance that satisfies regulations, while increasing design freedom to make LED headlamps smaller and slimmer."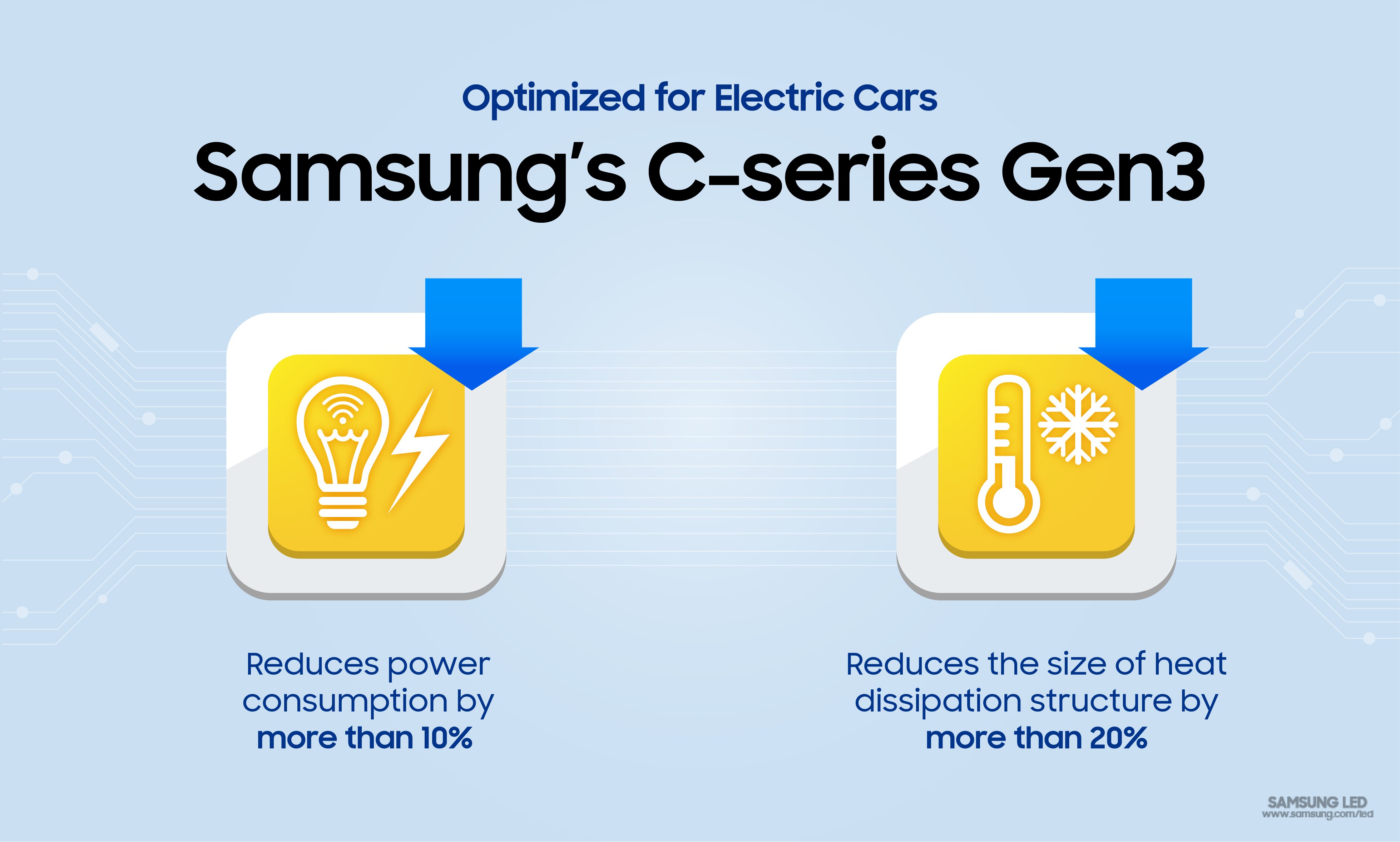 According to Will Jinwook Chung, this line-up was planned with two things in mind – 'higher battery efficiency' and 'design freedom,' and he went on to describe improvements since the second generation.
"First of all, LED efficiency was the key factor that was improved. Compared to the 2nd generation, we can apply the same number of LEDs, but use less electrical current and lower the headlamps' power consumption by over 10%. Also, the lamp generates less heat, so we were able to reduce the size of the heat dissipation structure by more than 20%, leading to much lighter lamps.
These features contribute to improved system efficiency, reduced electric car battery usage, and improved overall driving performance-- including acceleration, braking and steering. Also, compact headlamps create the exclusive look and feel of electric vehicles and help design a brand identity that stands out."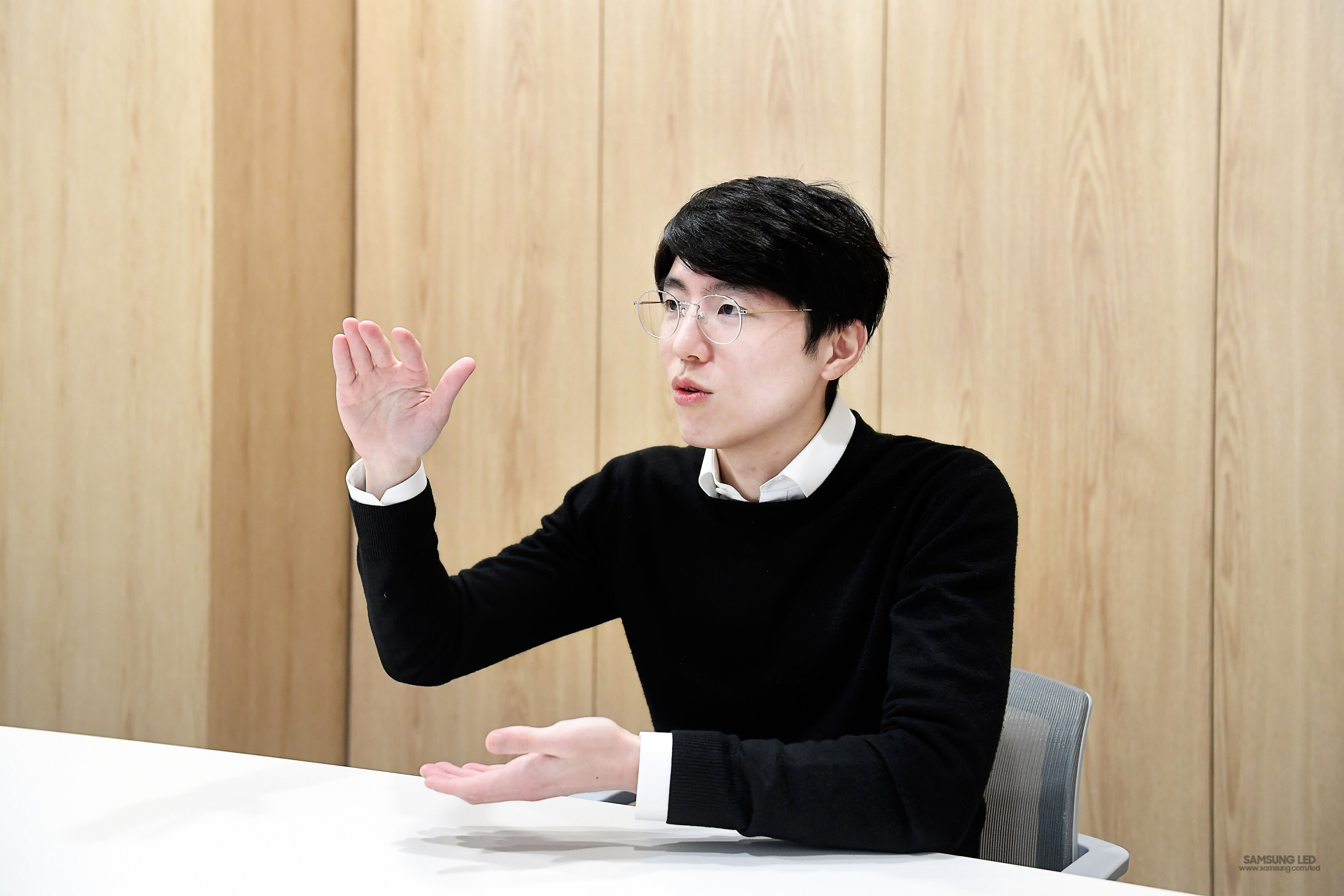 Foreseeing the future of electric cars through LED solution 'C-Series Gen3'
The LED solution, C-Series Gen3 was released about a year after the precedent lineup. It was not easy to improve the already high-level of efficacy and light quality in such a short period of time. Jaehyuk Lim, a principal engineer of LED Business Team at Samsung Electronics said that this new product launch was possible thanks to accurate diagnoses and tightly knit communication to resolve any problems.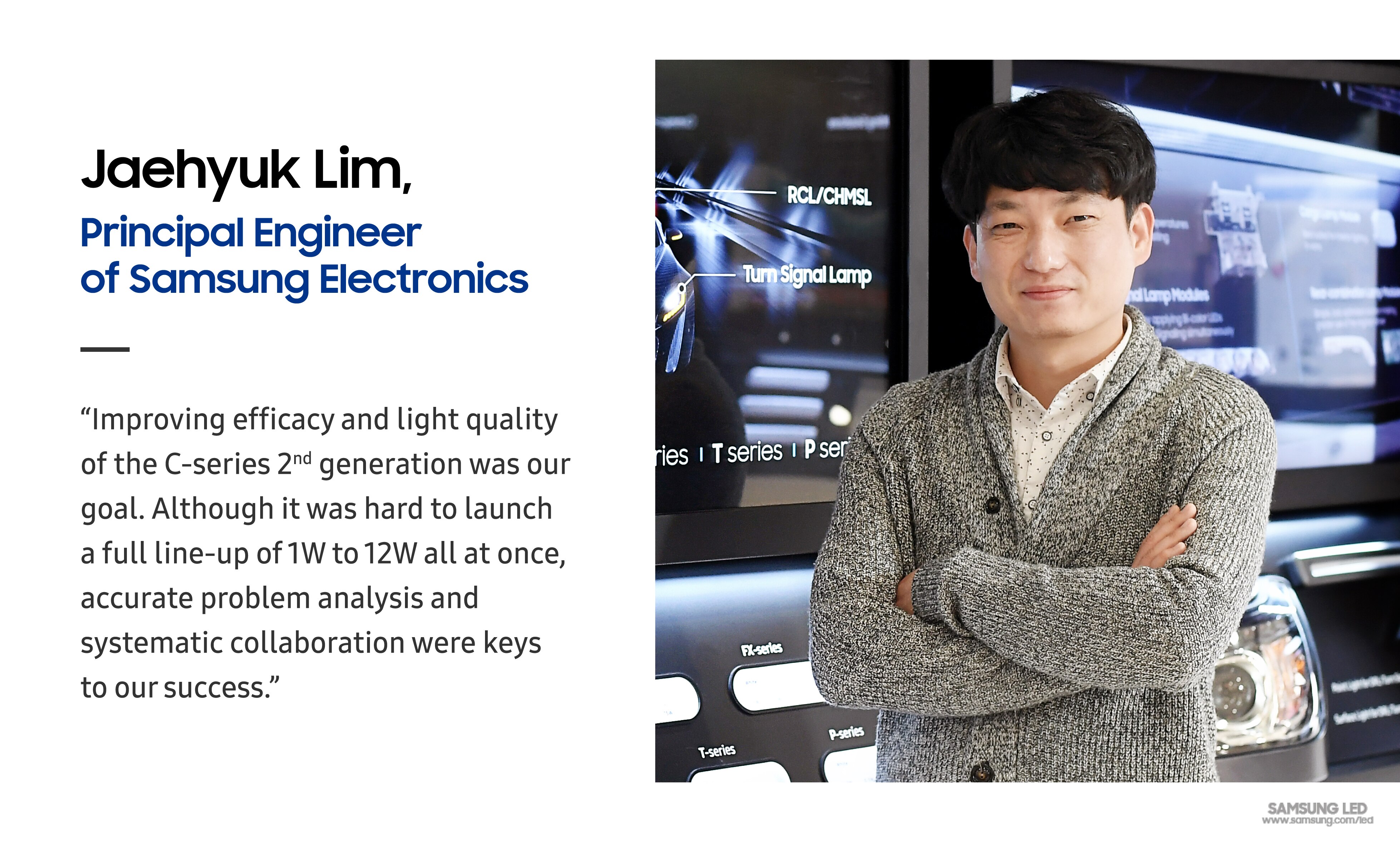 "It was incredibly challenging to launch a full line-up that consisted of various packages, but accurate problem analysis and our team's close-knit collaboration helped overcome this issue. Because the quality of headlamps, often thought of as the 'eyes' of cars, and turn signals, which communicate intention to other drivers, are of paramount importance, securing long-term reliability was a very significant part of development. Additionally, difficulties in communication due to the global pandemic was another obstacle. However, we were able to release a great line-up of products by sharing the same goal and working systematically."
So, why should the electric vehicle market pay attention to this product? Will and Jaehyuk both emphasized that this product goes beyond simply improving headlamp functionality. It also aligns with an eco-friendly business philosophy.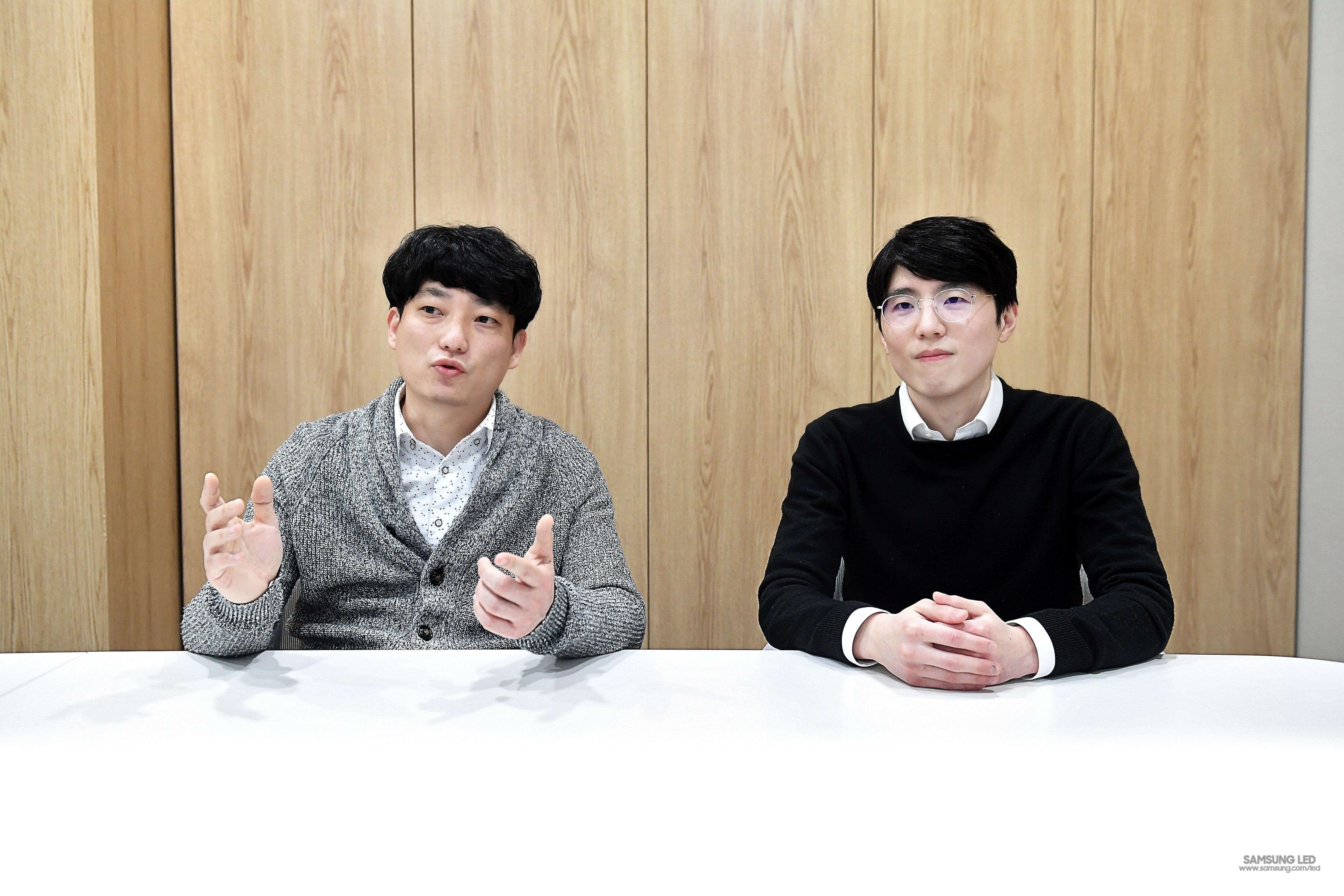 "Automotive lamps are not mere supplements for enhanced driving convenience, but a design feature that makes a car stand out. For this reason, slim and highly efficient LED products are increasingly in demand. The LED solution 'C-Series 3rd Generation' fits perfectly into this recent trend, because it improves efficacy and light quality to reduce lamp weight and enables slim designs.
It also touches on the recently emerging ESG (Environment, Society, Governance) management philosophy. Increasing battery efficiency through LEDs can contribute to the distribution of environmentally friendly electric cars. When applied to cars with conventional engines, it can help increase fuel efficiency and lower carbon emissions." – Jaehyuk Lim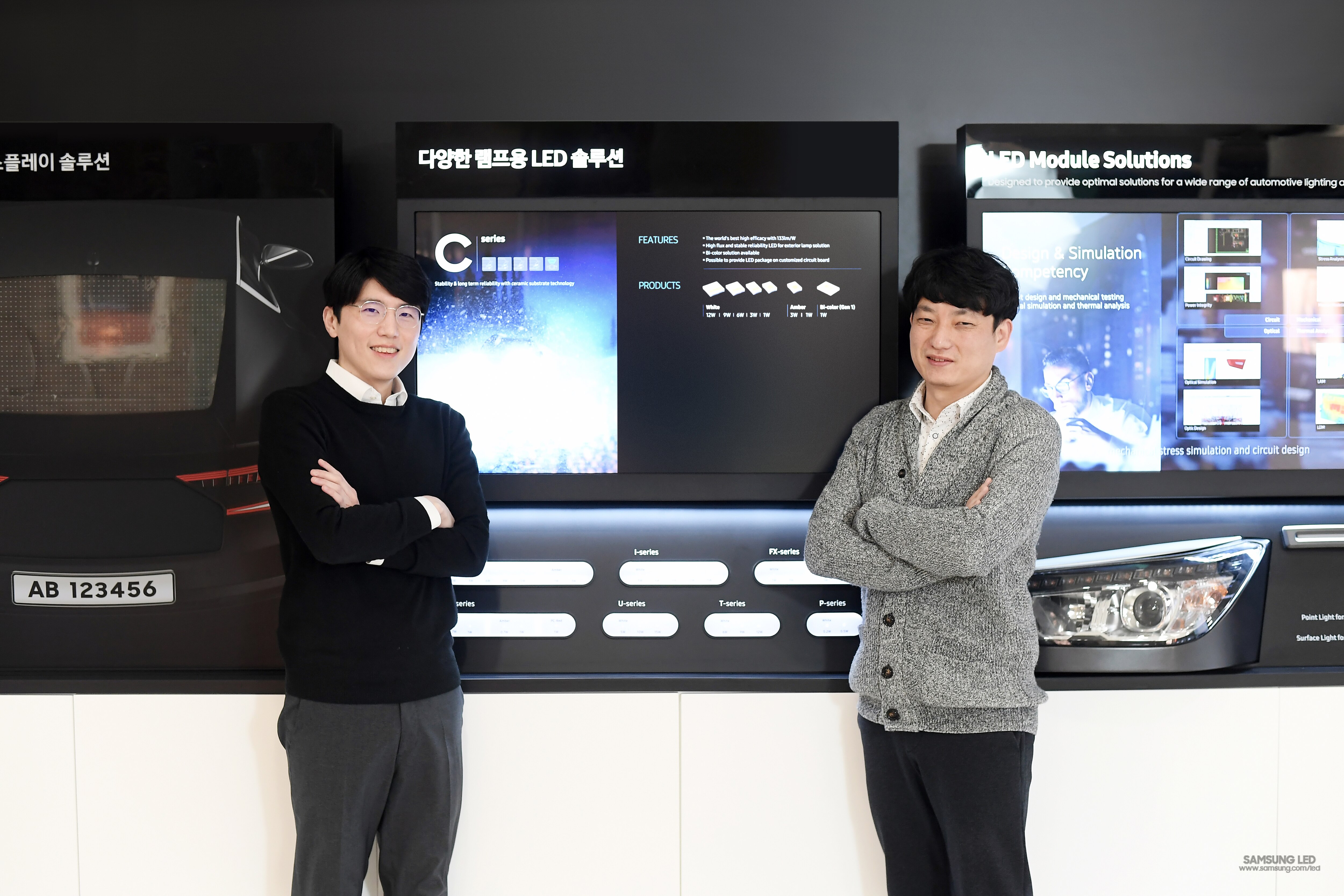 "As Gandhi said, 'You must be the change you want to see in the world.' Samsung LED will lead the electric car market with differentiated performance, and new product development that brings even more convenience and value to the customer." – Will Jinwook Chung