The Future of Displays and Viewing Experience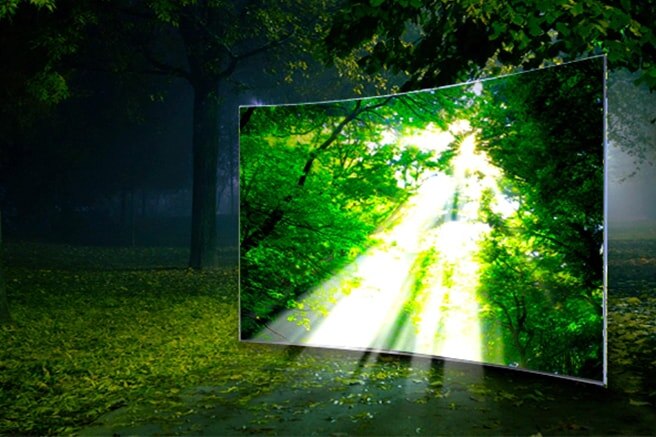 Samsung's solution enhances picture quality, promises design flexibility, and assures reliability of LED display.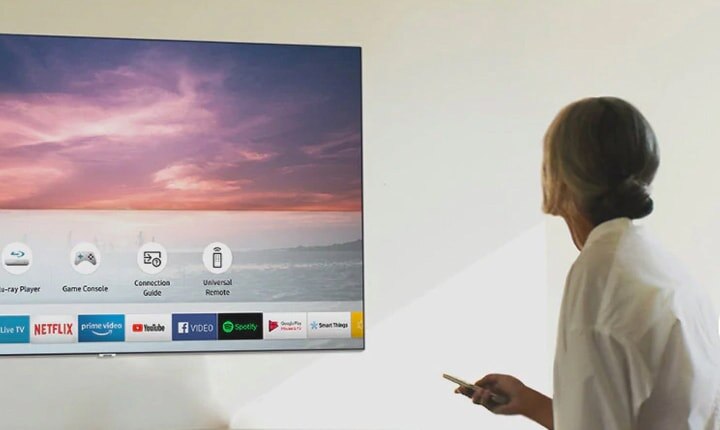 The Progress of Display Technology
The main focus of the display industry is on improving the overall user experience. People are using displays such as televisions, monitors, and touchscreens in almost everything they do, and they are becoming increasingly significant. Because of this, there is an explosive demand for displays that offer better quality, higher resolution, and improved color rendering.
Efforts to Realize Lifelike Viewing Experience
The market has witnessed the introduction of several considerably large displays upgrading users' viewing experiences further. Televisions continue to grow in size. The ultrawide TVs that are presently available on the market average between 75 and 85 inches in screen size, and is the most substantial preference we have seen. Bezels have either been narrowed down or eliminated to make the viewing experience more captivating. Another exciting trend has to do with display shape changes. Curved monitors are the latest market addition, and this cutting-edge technology helps gamers play RPG games more immersively. High resolution has long been a cornerstone for the display industry, as evident by the introduction of the most advanced 8K televisions to the market. The development of new technologies like Quantum Dot has realized the most accurate colors to date.
User Convenience and New Ways to Utilize Displays
On top of the display quality, manufacturers are considering more straightforward and more beneficial ways to use displays. First, displays are getting thinner to save on space while realizing better performance. With growing screen size and prolonged use, energy consumption and thermal management have become essential concerns as well.
The widespread use of displays in sectors like education and retail has brought about the application of modern technologies like handwritten text recognition and capacitive touchscreens. It is becoming more critical for display manufacturers to come up with new innovative LED technologies for development. LED is the most suitable solution for displays that deliver better picture quality in a larger and slimmer form and the capacity to offer additional features.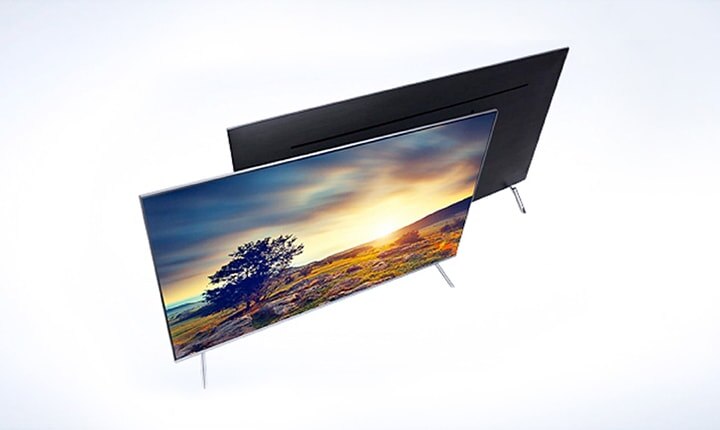 Samsung's Efforts to Elevate LED Technology to the Next Level
People continue to demand more advanced performance to create a true to life viewing experience. In response, Samsung is leading the industry with various cutting-edge technologies. Samsung's long semiconductor manufacturing history has led to excellent LED quality. As the world's number one LED display provider, Samsung's solution enhances picture quality, promises design flexibility, and assures reliability.
The Significance of Samsung LED to the Display Market
Nowadays, the integration of displays and LED technology is commonplace. Still, it wasn't until 2009 when Samsung first started incorporating LED technology into its television offerings. Samsung LED has since been the leader in this product category and is officially the most popular display brand boasting top sales records.
Redefining Viewing Experience
Samsung LED technology delivers the most cutting-edge wide color gamut. This solution brings extreme accuracy and vivid colors to viewers, making their experience more realistic and vibrant. Samsung LED also supports various solutions to boost display picture quality enabling viewers enjoy unrivaled, rich, and immersive experiences.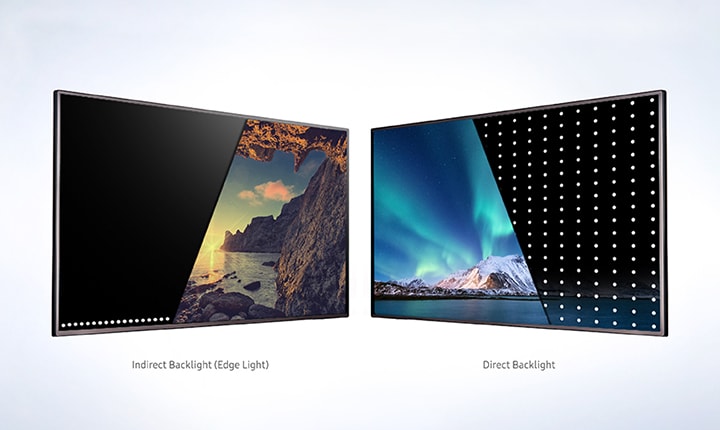 Endless Possibilities with Samsung LED
With the benefit of extensive know-how derived from past manufacturing experience, Samsung LED can practically realize any display. Both direct-lit and edge-lit types allow for flawless performance, efficiency, and design freedom. Samsung LED supports just about every solution, whether flat or curved while realizing the narrowest or even bezel-less design. With Samsung LED, displays are so much lighter and slimmer and can finally be hung on a wall no matter how large they are.
Trusted Solution
Samsung LED is both the most technologically advanced, and the most reliable display solutions partner. Samsung LED's renowned Flip-chip technology improves color and sharpness. It drastically reduces the possibility of LED lamp failure by eliminating the wire. Samsung LED's edge-lit type displays use a fewer number of LED chips, which leads to better thermal management, promising higher reliability and efficacy. The latest mini-LED technology offers extreme efficiency thanks to smaller chip sizes. As such, it results in both significant energy savings and the opportunity of extended use without burn-in or performance degradation.