Samsung Announces High-efficacy Automotive LEDs
for Future Electric Vehicles – the C-series Gen3
New Product/Line-up Release
2021-02-19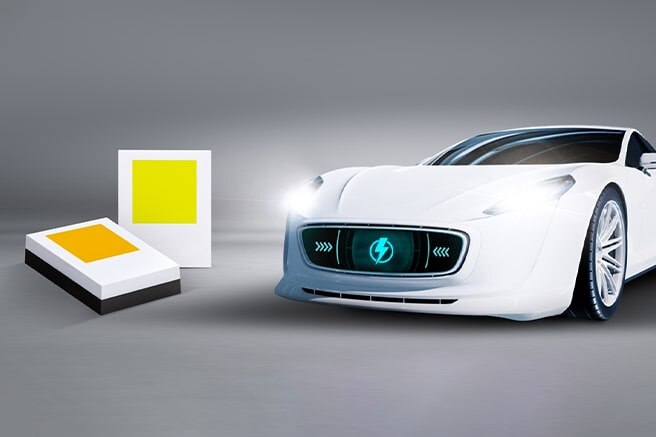 New LED packages optimize energy performance to help electric cars run longer
New LED packages optimize energy performance to help electric cars run longer
As the electric vehicle market continues to expand, maximizing battery performance has become critical. In meeting the need to reduce battery consumption and improve overall vehicle efficiency, the demand for energy-saving LEDs has increased substantially. 
Samsung Electronics today announced its third-generation (Gen3) C-series LEDs, consisting of six high-power LED packages tailored for use in future electric cars. The new C-series Gen3 delivers industry-leading light efficacy with high levels of luminous flux and luminance for greater power savings, making it especially suitable for electric cars.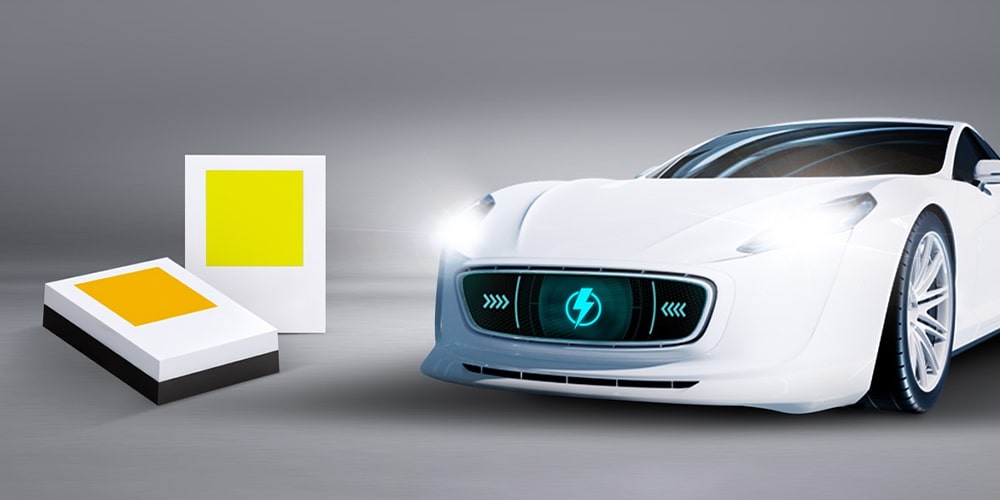 "As energy-efficiency becomes much more important in electric cars and the automotive industry overall, the demand for power-conserving LED products will rise even further," said Un Soo Kim, senior vice president of the LED Business Team at Samsung Electronics. "We will continue to introduce innovative LED technologies to meet the ever-evolving tech trends in the automotive space, including electrification, autonomous driving and connectivity."
Compared to conventional high-power LEDs, the C-series Gen3 requires less LED chips  to achieve the same level of headlamp performance. Alternatively, with the same number of chips, it enables headlamps to lower the drive current by more than 10% and simplify the heat dissipation structure by over 20%, resulting in more energy-efficient and lighter lamps.
From a design perspective, slimmer lamps can give electric cars more flexibility in creating a distinctive look to complement their respective brand identities. 
In order to maximize its light efficacy and quality, the C-series Gen3 has improved light-emission efficiency while also incorporating superior phosphor technology to help create a more uniform light distribution.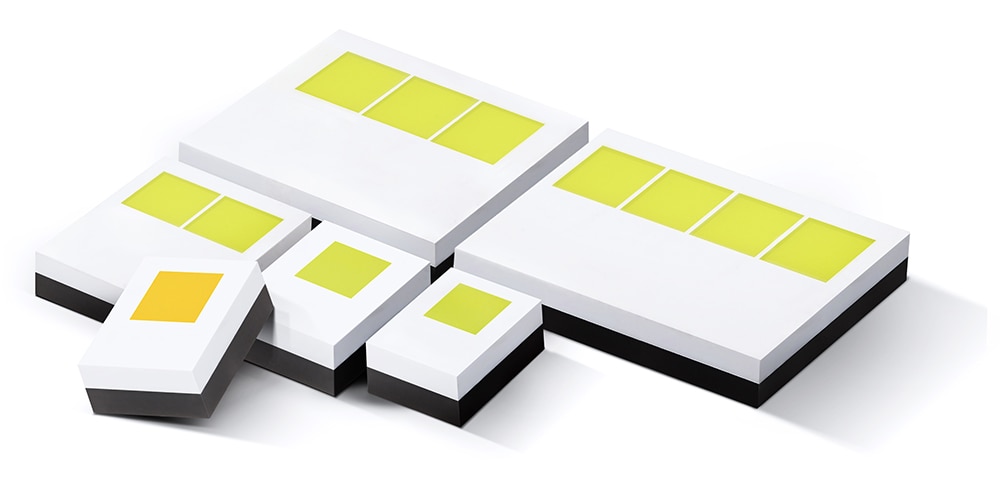 The new packages come in a variety of colors and wattages, including five options for white (1W, 3W, 6W, 9W, 12W) and one for amber (3W), which make them ideal for headlamp applications such as low and high beams, daytime running lamps and turn signal lights. 
When applied to gasoline-powered cars, C-series Gen3 packages also allow for improved fuel efficiency, lowering the carbon footprint of daily travel. 
Samsung plans to continue to develop high-efficacy LED solutions that satisfy the environmental standards of next-generation eco-friendly vehicles and bring greater sustainable value to more consumers. With performance and reliability validations of global automotive lamp manufacturers already complete, the C-series Gen3 is now available to customers.
New Samsung C-series Gen3 package lineup
Detail
C-series Gen3
Number of Chips
Package Size (L x W x H)
Light-emitting
Surface (LES)
(L x W)
Luminous Flux
Light Efficacy
White
1W
1
1.2 x 1.6 x 0.77 mm
0.74 x 0.74 mm
138 lm
131 lm/W
3W
1
1.5 x 1.9 x 0.77 mm
1.03 x 1.03 mm
410 lm
137 lm/W
6W
2
2.7 x 3.1 x 0.77 mm
2.14 x 1.03 mm
808 lm
135 lm/W
9W
3
3.8 x 3.1 x 0.77 mm
3.25 x 1.03 mm
1212 lm
135 lm/W
12W
4
4.9 x 3.1 x 0.77 mm
4.36 x 1.03 mm
1615 lm
135 lm/W
Amber
3W
1
1.5 x 1.9 x 0.77 mm
1.03 x 1.03 mm
250 lm
83 lm/W
Testing conditions
1W: 350mA, 25℃; chromaticity coordinate: White (0.32, 0.33)
3–12W: 1A, 25℃; chromaticity coordinate: White (0.32, 0.33), Amber (0.57, 0.42)