Each Place Has Its Own Purpose, Complete It with the Right Light!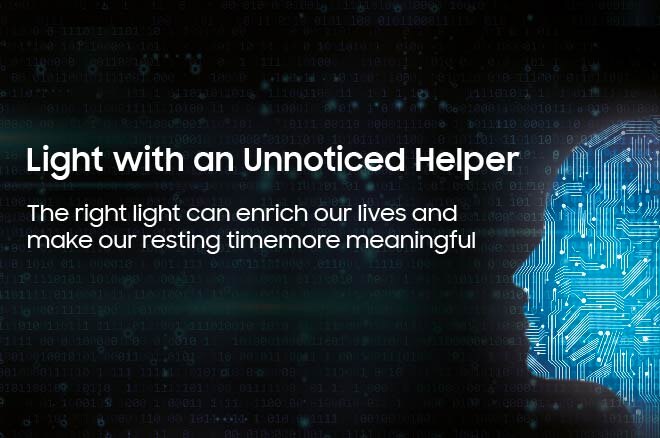 True rest can enrich our lives and make us healthier.
Especially in today's busy days, taking moments to rest is essential to our daily lives.

Spaces like hotels, restaurants, and cafes, have an unnoticed helper that warmly welcomes us and makes us feel rested and more comfortable.

Join our webinar to find out what kind of light we actually need in our relaxation spaces, and how Samsung's Relaxing lighting solutions are designed with spectral science to make resting time more meaningful.
Time
Program
Speaker
EDT
CET
10:00 – 10:05
16:00 – 16:05
Opening
Elio Jin-Ha Kim
10:05 – 10:25
16:05 – 16:25
Each Place Has Its Own Purpose,
Complete It with the Right Light!
Elio Jin-Ha Kim
10:25 – 11:00
16:25 – 17:00
Emotional Experience of Light
Sally Storey
11:00 – 11:30
17:00 – 17:30
Lighting & Biology
Prof Robert Lucas